accessibility.sr-only.body-term
In the 17th century indiennes – printed and painted cotton fabrics from India – became a popular commodity in Europe. Western manufacturers, including scores of Swiss companies, started producing their own versions of these precious items and very soon indiennes were everywhere. The exhibition at the National Museum tells the story of the production of these textiles, discusses colonial heritage and travels the trade routes between India, Europe and Switzerland. Very worth seeing are the many sumptuous fabrics, including valuable works on loan from Switzerland and abroad.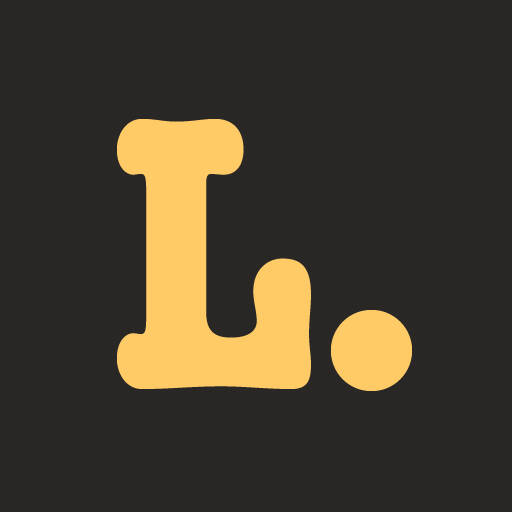 'Landesmuseum' app
With the free 'Landesmuseum' app, you can listen to the audio guides to the exhibitions on your own Smartphone. An innovative guide navigates you through the Museum.
Guided tours can be arranged outside opening hours: Mon between 9.30 am and 6 pm, Tue to Fri between 9.30 am and 7.45 pm. Sat and Sun between 10 am and 5 pm
Registration:

2 weeks in advance

Duration:

60 minutes; special packages can be offered on request

Group size:

max. 25 participants per tour

Languages:

English, German, Italian, French. Other offers upon request.

Cost:




CHF 180 for the guided tour + CHF 8 admission per person

Children up to 16 years free.

For groups of people with permit N, S, B, F (refugee) or F (foreigner), the guided tour and admission are free of charge.
Indiennes
Material for a Thousand Stories
140 pages, app. 100 mostly coloured images, hardback, 20 x 29.5 cm
36 CHF / 32 EUR
ISBN
englisch 978-3-85616-893-3
deutsch 978-3-85616-892-6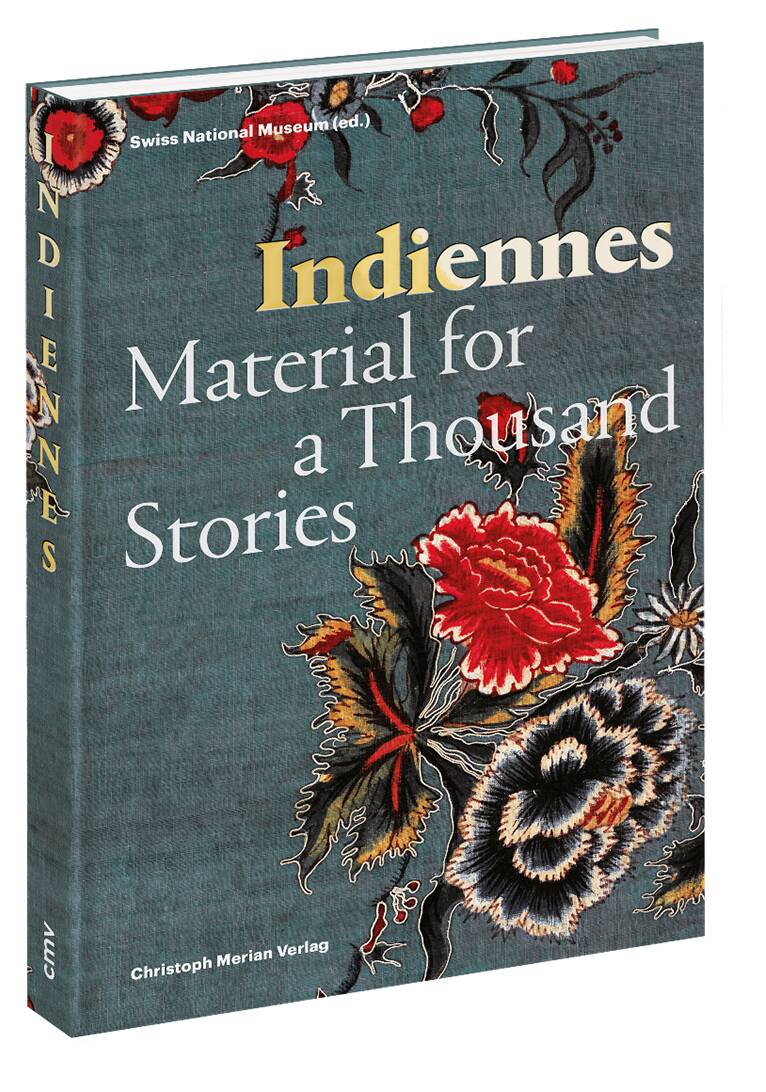 Indiennes. Material for a thousand stories
National Museum Zurich | 30.8.2019 - 19.1.2020
published on 28.8.2019
In the 17th century, indiennes – printed and painted cotton fabrics from India – became a popular commodity in Europe. The new temporary exhibition at the National Museum displays a number of these magnificent fabrics, tells the story of the textiles' production, explores their colonial heritage and travels the trade routes between India, Europe and Switzerland.
Until well into the last century, cotton was one of the most lucrative commodities in the world. The plant, which grows only in tropical and subtropical regions, was used to produce fabrics which, along with raw cotton, became a major trade product. India played a key role: since pre-Christian times, dyeing and printing techniques had been developed there which for a long time remained inaccessible, and were the paradigm for textile printing in Asia and Europe.
Indian fabrics with unusual motifs, later referred to as indiennes, started to reach Europe from the 16th century. In the 17th century savvy business professionals copied these patterned fabrics, and the following century saw an explosion of interest in them. The fabrics were used for clothing, curtains and wallpaper or upholstery for chairs and sofas in the homes of society's upper echelons. The new fabrics were so successful that France closed its borders to protect its domestic silk production. This opened up new opportunities for Switzerland, and soon Swiss firms were heavily involved in trading in the cotton fabrics.
With the industrial revolution in the early 19th century, Europeans were able to start producing cotton fabrics much more cheaply. As a result, the flow of trade reversed: India exported cotton as a raw material and at the same time imported cheaper cotton fabrics, throwing its once thriving domestic industry into decline. Small-scale producers lost their livelihoods; poverty and hunger were widespread. Bombay, however, became the centre of the cotton trade, and a separate, rapidly booming textile industry was established. The Swiss trading company Gebrüder Volkart, which would become one of the world's largest cotton exporters in the late 19th century, established its first branch in Bombay in 1851.
But it was not only businesspeople from Switzerland who were finding their way to the subcontinent at that time. Protestant missionary society the Basel Mission, founded in 1815, sent its missionaries to convert the Indians, who were mostly Hindus. The welfare organisations, hospitals and schools the missionaries set up also had to be financed. Money was brought in with brickworks, printing presses and weaving mills, but at the same time there was fierce debate as to whether it was permissible to generate earnings with the mission.
In the 20th century, cotton again took on a new significance in India. From 1930, hand-spun and hand-woven cotton, known as khadi, became a symbol of India's independence movement and the trademark of Mahatma Gandhi. Swiss press photographer Walter Bosshard was there, and captured the moment with his camera. His 1930 photo essay shows Gandhi spinning cotton by hand – an early behind-the-scenes glimpse of celebrity homelife. The photos were seen around the world.
The exhibition at the National Museum Zurich presents selected Indian and European fabrics, including beautiful items on loan from within Switzerland and abroad. It also examines how Swiss companies were tied up in the trade in 'white gold', as these highly profitable fabrics were referred to. It's a story with numerous interwoven threads – an example of how Swiss history is always global history as well.
Images
Archiv der Basler Mission, Basel
Historisches Museum Basel
Museum der Kulturen Basel
Schweizerische Nationalbibliothek, Bern
Galerie m Bochum
Musées d'art et d'histoire, Ville de Genève
Museum des Landes Glarus
Nationaal Museum Van Wereldculturen, Holland
The Israel Museum, Jerusalem
The British Library, London
Victoria and Albert Museum, London
Musée de l'Impression sur Etoffes, Mulhouse
Gemeinde Poschiavo/Museo Poschiavino: Sammlung Christen-Dorizzi, Poschiavo
Altes Archiv Gemeinde Saanen
Glarner Wirtschaftsarchiv, Schwanden
Club zur Geduld, Winterthur
Sammlung Fotostiftung Schweiz, Winterthur
Stadtarchiv Winterthur, Firmenarchiv Gebrüder Volkart
Archiv für Zeitgeschichte ETH Zürich
Museum Rietberg
Völkerkundemuseum der Universität Zürich
Schweizer Finanzmuseum, Zürich
Privatbesitz Familie Imhoof-Peter
Privatbesitz Verena Keller-Gamper
Privatbesitz Marie-Louise Peter
Privatbesitz J. &. J.H. Streiff Erben
Privatsammlungen
| | | |
| --- | --- | --- |
| Overall management | | Andreas Spillmann |
| Project director and curator of the exhibition | | Pascale Meyer |
| Project coordinator | | Regula Moser |
| Scientific collaboration | | Noëmi Crain Merz |
| Curators of the textile collection | | Andrea Franzen, Joya Indermühle |
| Internship and scientific collaboration | | Michael Brunner |
| Scientific consultancy | | Prof. Dr. Christof Dejung, Prof. Dr. Harald Fischer-Tiné, Prof. Dr. Angelika Malinar |
| Exhibition design | | Alex Harb |
| Graphics | | Selina Locher, Valentin Pauwels und Andreas Hidber, accent graphe, Basel |
| Marketing and advertising | | Andrej Abplanalp, Alexander Rechsteiner, Carole Neuenschwander, Anna-Britta Maag, Sebastiano Mereu |
| Public relations | | Andrej Abplanalp, Sebastiano Mereu, Alex Rechsteiner |
| Audioguide | | Texetera GmbH, Erik Thurnherr |
| Technical management | | Debbie Sledsens, Mike Zaugg |
| Exhibition installation | | Bachir Ezzerari, Marc Hägeli, Mike Roder, David Schwitter |
| Preparation and mounting of exhibits | | Nikkibarla Calonder, Anna Jurt, Elisabeth Kleine, Iona Leroy, Claudia Merfert, Françoise Michel, Elke Mürau, Carolin Muschel |
| Logistics of objects | | Christian Affentranger, David Blazquez, Reto Hegetschweiler, Simon d'Hollosy |
| Loans | | Maya Jucker, Angela Zeier |
| Cultural services and museum education | | Stefanie Bittmann, Lisa Engi, Maria Iseli, Severin Marty |
| IT | Web | | Thomas Bucher, flying koenig, Pasquale Pollastro, Danilo Rüttimann, René Vogel |
| Translations | | Laurence Neuffer, Nigel Stephenson, Tradukas |
| Maps | | Maps & More, Karoline Kostka & Hans Hortig, Zürich |